Access Automation Expo 2020 kicked off in Durban on the 20th February and, by all accounts, the event was a home run with roughly five-hundred security and access control professionals coming through to witness the unveiling of our most innovative gate motor yet, the highly-anticipated D5 SMART.
"The reception for the product was overwhelming," reports CENTURION MD Richard Rohman, who flew down from our Johannesburg head office to attend the event. "Literally everyone was blown away by the speed, the aesthetics, the features…bottom line, the value-add".
Magician Mo Magic was the day's ringmaster, dazzling audiences with his uncanny tricks and illusions against the backdrop of the launch of the SMART, which itself had plenty of magic and wonder to share.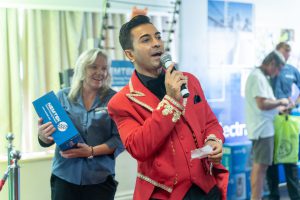 Ready for some great news? If you live around Johannesburg or Cape Town, you can still catch the Expo, which will be heading your way in March. Below, we've listed five compelling reasons to attend the Greatest Show in Access Automation.
Rub shoulders with access automation suppliers and get up to speed on the latest and greatest products and new technologies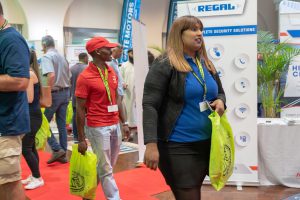 We've gotten together some of our top regional distributors to showcase their products and introduce you to the latest innovations in security and access control technology, running the full gamut from alarms and intruder-detection solutions to CCTV and electric fencing.
Witness the unveiling of the all-new D5 SMART
Making its public debut, the D5 SMART was met with much excitement and enthusiasm for its space-age intelligence, sleek, modern design and advanced functionality informed by CENTURION's brand essence of making life easier for its customers.  You can catch the exclusive unveiling of this blockbuster product at the upcoming Johannesburg and Cape Town shows.
Win your share of prizes to the value of R100 000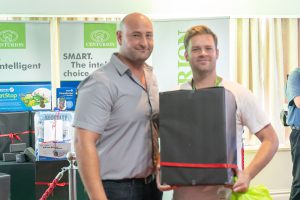 The D5 SMART isn't just a product to be used – it's a product to be experienced. Compete against an opponent and against the clock to put the motor's main features to the test and stand a chance of winning some truly fantastic prizes.
Network with industry professionals
If you're looking to make new connections and mingle with other, likeminded individuals, Access Automation Expo 2020 is the place to be, bringing together a large cross-section of installers and systems integrators from across the security spectrum. Who knows? You might just be cutting your next big business deal right there at the show!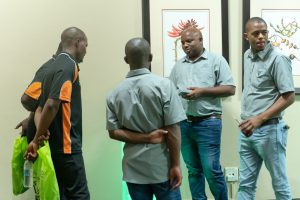 Experience the Greatest Show in Access Automation
Glitz, glamour, gate motors and glee; magic and merriment await at South Africa's only expo dedicated exclusively to access automation. With a line-up including spellbinding entertainment, interactive product demonstrations and, of course, the star of the show, the endlessly inventive D5 SMART, this is one event that you do not want to miss.
Register now for the Johannesburg or Cape Town expo.