Centurion Systems Gate Motors and Access Control
Centurion Systems manufactures a diverse and award-winning range of products to control the access of people and vehicles into and out of residential, commercial and industrial properties. Our products include gate motors, traffic barriers, remote controls, garage door operators, GSM solutions and intercom systems and are developed in South Africa in accordance with the ISO9001-2008 quality assurance system.
Access automation is where it all started for CENTURION, so it should come as no surprise that the company's ever-expanding range of solutions which includes our industry-leading gate motors is at the absolute cutting edge of technology.
CENTURION's crack team of engineers is constantly developing new and innovative ways to put a fresh new spin on this access control classic, from simplifying installation to doing away with wires altogether and gifting homeowners with the ability to take peace of mind with them wherever they go.
The need to protect what is ours – our loved ones, our homes, our possessions, even our peace of mind – is engrained in us, it is part of our DNA; and so is the desire to build the tools that help us protect what is ours part of CENTURION's DNA.
Peace of mind is a package deal, and CENTURION manufactures a diverse and reliable range of devices to help you ensure that your automated system is as safe as possible.
Get the most out of your access automation system with CENTURION's wide range of supporting products.
Our range of solar panels are constructed from ultra-efficient polycrystalline and have been designed to provide a reliable and cost-effective alternative energy solution for applications where mains power is either not available, or not desirable.
FAAC's contribution to the world of traffic control is a homage to good old-fashioned engineering excellence and emphasises robustness and durability. The design of FAAC's bollards bespeaks Italian flair combined with an all-round beefiness that makes them suitable for virtually any traffic control application.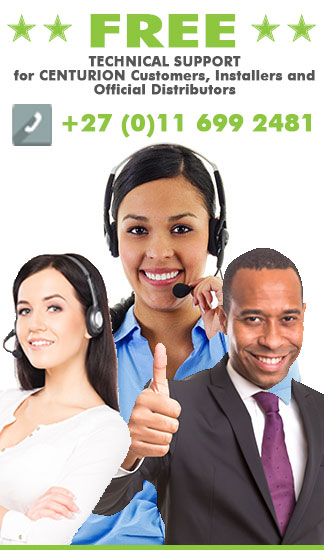 The first ever Access Automation Expo, hosted by Centurion Systems in collaboration with 10 regional security distributors. The event was held at the lavish Galleria conference centre in Sandton, north of Johannesburg, and attracted over 600 professionals from the security and associated industries.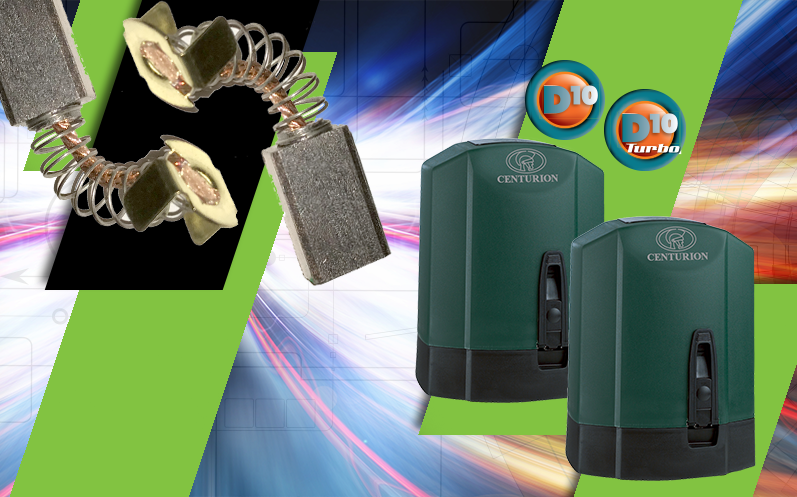 Replacing D10/D10 Turbo Motor Brushes This notice is in reference to the technical bulletin that was sent out earlier (21st of January 2019) regarding the D10/ D10 Turbo brushes issue.  We have created a step by step SOP tutorial video to guide you on how to replace...
read more
Hi Sir
I send you this email to place on record the unprecedented excellent service I received on Friday 19 June 2015. All hats off to Dominique in your help department. Words cannot justify his service and assistance. I pray Centurion as a company appreciates him, as in the times we trade and live in he is a rare find. Again Dominique has renewed my faith in Centurion and humanity.
Younus Jadwat
Technical Support Call Centre: +27 11 699 2481 (international) 0861 003 123 (RSA Sharecall number) Support@centsys.co.za