The act of learning is arguably the most valuable undertaking that one can embark on in life. I recall a university lecturer once saying to the class that learning only truly stops when one dies, and the famous American industrialist Henry Ford himself stated that "anyone who keeps learning stays young".
In fact, there is no shortage of quotes when it comes to the virtues and value of learning, whether at the hands of some university professor or as an eternal student of life. Learning is something we take very seriously here at CENTURION, and that is why we have put a great deal of effort into ensuring that our Training Department is very well-equipped to make you an access automation master.
Through a meticulously designed programme of courses spanning the entirety of our access automation range, the CENTURION Training Department – under the very capable leadership of Chris Grobler – exposes our clients to both the theoretical and the practical aspects of our products.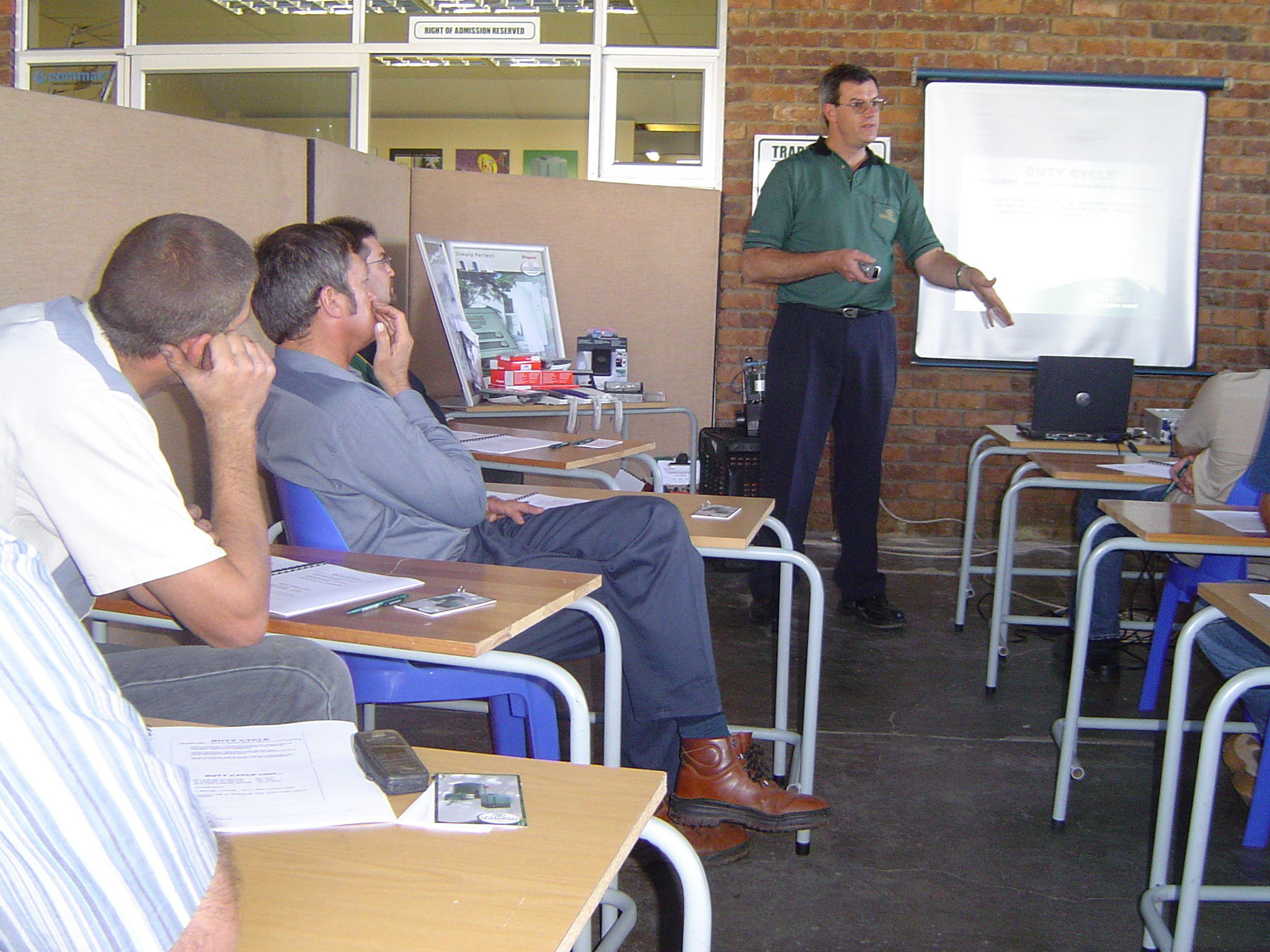 To date, CENTURION has provided product training on four continents and in numerous countries including New Zealand, Australia, Thailand, India, Egypt, Mauritius and throughout Africa – and the response has always been overwhelming. We can say with confidence that not only is our Training Department world-class, but is has become world-famous. To ensure high standards of training, CENTURION has invested in 
two highly qualified and experienced educators
, both holding Bachelor's degrees in Technology Education, among other qualifications.
How can you benefit from attending our product training courses? Well, we caught up with the man himself, our training manager Chris, to chat about what sets us apart in terms of client training and, more importantly, what you stand to gain from attending.
Charl: Chris, what is the benefit of coming for training at CENTURION?
Chris: Every person has their own unique style of learning. Some enjoy reading a manual while others like to watch a DVD or video clip, but a large number of installers prefer the classroom situation, with hands-on experience and face-to-face communication. At Centurion Systems we aim to satisfy every learning style and need. For this reason we do offer online documentation and video clips, but we also go to great lengths to visit clients and present onsite training. Our classroom training sessions are of a professional standard – so much so that even qualified teachers comment on the professional approach!
What sort of insights and skills does CENTURION equip learners with?
We aim to develop the following skills during our training sessions:
Observational skills (installation process and product knowledge)
Lateral and critical thinking skills (specifying different products according to clients' needs)
Analysis skills (troubleshooting and problem solving skills)
Communication skills (client handover and feedback)
Who should come for training?
Any person who learns better in a classroom environment, or finds it difficult to understand installation manuals, is welcome. We have trained a number of ladies (40 to date), so there is no limitation to who can be trained.
Do you have any final words for installers and users out there who might be considering coming for training at CENTURION?
The more our clients know about our products, the more confident they are in installing and selling them. One added advantage of attending our training is the personal attention, and on-demand answers to questions.
The more we learn the more we realise how little we know. Our passion is to see people learn to their full potential. We are the best and give the best.
Thanks, Chris! I couldn't have said it better myself. For more information on our ongoing product training, please click 
here
.