Information has become our main currency, underpinning the majority of our social, economic and cultural activities with a large proportion of business transactions today taking place in the aether. In spite of this, brick and mortar buildings remain central to commerce.
Who amongst us hasn't driven to work and caught ourselves marveling at the spectacular number of new commercial properties springing up seemingly overnight? Whether it's a new shopping complex, office park or hospital, there always seems to be a demand for commercial space.
As a provider of commercial security, you are wise to the myriad threats facing businesses in their pursuit not only of profit and sustainability, but also of the safety and security of people and assets.
Thankfully, the Information Age, with its emphasis on technology as a key driver of social development, has us spoiled for choice when it comes to the variety of access control solutions designed specifically for use in high-volume, high-security environments. Where once companies had to rely on manual checkpoints, innovations such as card readers and biometric scanners mean that credentials can be captured and verified electronically, which is not only more cost-effective over the long term but, in many instances, also more reliable.
Access automation represents another key ingredient of the commercial security mix. As with proximity access control systems, access automation offers a diverse bouquet of solutions, each with its own unique capabilities and limitations. Choosing the right solution for the job comes down to a number of factors, including conducting a thorough analysis of the site's specific risk profile, taking into account potential threats and vulnerabilities.
Below, we've listed some pointers for choosing the right automation solution(s) for your next big commercial project.
Assess the site's risk profile
This is probably the most important step and should always guide the installer or integrator in his choice of an access automation solution. A bank, for example, requires a greater degree of security than an office building, and the security infrastructure should therefore be based on restricting access at every possible touchpoint.
Consider traffic volumes
Commercial sites, by their very nature, cater for higher traffic volumes than domestic and residential environments. Hence, you should opt for a solution with a high duty cycle and that is able to perform a high number of operations every day.
All-important speed
In addition to enhancing vehicle throughput, a high-speed operator such as CENTURION's SECTOR II industrial traffic barrier increases security by quickly closing or lowering after a vehicle has passed through.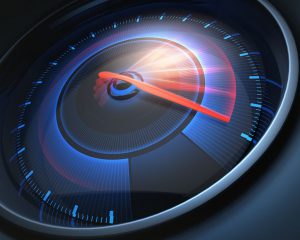 Robustness and durability
Commercial and industrial sites are often quite demanding and, since access control systems are frequently installed outdoors where they are exposed to the elements, your chosen solution should offer the necessary durability to withstand harsh environmental conditions.
Ease of maintenance
In commercial settings, it is critical to keep downtime to an absolute minimum. If the operator can't be maintained onsite it should, at the very least, be easy to remove and transport to a workshop or servicing facility.
After-sales support
Tying in closely with the point above, it's important to ensure that you have access to competent after-sales support in the event that something goes wrong. It is therefore recommended that you choose a manufacturer that is able to offer you support either via a call centre, or through a local distributor of their products.