Ever since the ancient Egyptians first divided the day up into 24 more or less equal parts, people have been wishing for more time. Just one more hour to meet that impossible deadline. Just a few more to finish that assignment. But no matter how desperately we may wish for the sand to fall more slowly through that hourglass, time is the one thing that, thus far, Mankind has failed to manipulate.
What would you do if you had more time? Spend more time with the kids, perhaps. Or get more work done to really impress the boss. Or maybe it's something as simple as finally finishing Call of Duty.

While we can't give you more time, we can provide you with the tools to use the time you do have more effectively.
CENTURION's 5x Better campaign is a unique drive aimed at making installers' lives easier through user-friendly and intuitive access automation products. We took five of our product, made them better and, over the course of the next two months, we'll be launching the new and improved offerings through a series of roadshows and product days hosted across the country.
Each product improvement focuses on a specific benefit to the installer.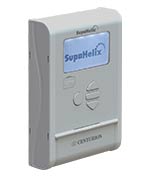 Smarter – the SupaHelix
Designed as a replacement for the SupaNova multi-user receiver, the SupaHelix offers everything you could wish for in an access control solution: from intuitive and robust remote control programming, to a capacious memory (up to 10 000 individual remote buttons) and advanced onboard diagnostics and logging. It's a complete access management toolkit!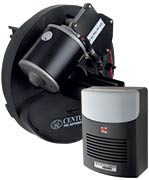 Simpler – RDO II

The compact and reliable RDO roll-up garage door operator now comes with an onboard multichannel code-hopping receiver, making for supremely easy learning of individual remote control buttons.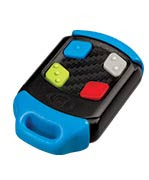 Stronger – NOVA remotes

With an updated carbon look and durable silicone buttons designed to withstand a lifetime of pressing, the award-winning NOVA range of remote controls is likely to hold onto its title of South Africa's favourite remote control.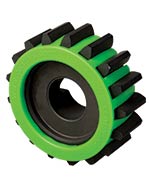 Quicker – the Pinion SPYDER

The
Pinion SPYDER
is CENTURION's innovative new solution to help installers get the all-important gap between the gate rack and the motor pinion just right, ensuring smooth and reliable operation and saving them valuable time onsite!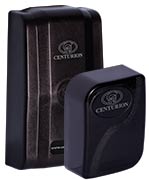 Easier – NOVA HELIX

Featuring
link and master learning
,
lightning-fast response time
and a
built-in timer
(to name but a few features), the
NOVA HELIX
 range of remote control receivers puts a fresh new spin on an access control staple. Available in single- and multichannel variants.