Full-height and waist-height turnstiles
We offer a complete range of patented turnstiles and are able to customise to any requirement. Motorised turnstiles are also available. Our turnstiles offer amongst the lowest energy consumption levels in the industry helping our users to save on their energy spend from day one.

MAIN FEATURES:
Mechanism
• Improved reliability thanks to proximity sensors
• Built-in Fail Safe/Fail Secure changeover options
• Rotary solenoids offer 100% duty cycle with a mean life of >50 million cycles
• Improved reliability and longevity using stainless steel and engineering plastics
• Easy installation of mechanism
• Minimal wiring required
• Anti-tamper design
• Maintenance-free
• Rotor automatically returns to locked position
Controller
• 24 V DC system
• N/O output to connect to 3rd party device for fault reporting
• Customisable rotation timer – preventing from passing through turnstile per single rotation
• Authorised anti-passback up to three transactions in one direction
• Unique PWM technology ensuring lowest power consumption (15W max., 8W standby, less
than 1W in Fail Secure Mode)
Structure
• Effortless installation with floor installation template
• Modern design
• Overhead space can be closed off thanks to side access to mechanism (as per image below)
• Collapsible rotor for easy handling and moving through restricted space
• Easy access to mechanism through side entry
• Clever design ensures that mounting bolts do not pose tripping hazard
• IP65-rated protection provided for electronics and mechanism
• Flat pack design saving on freight costs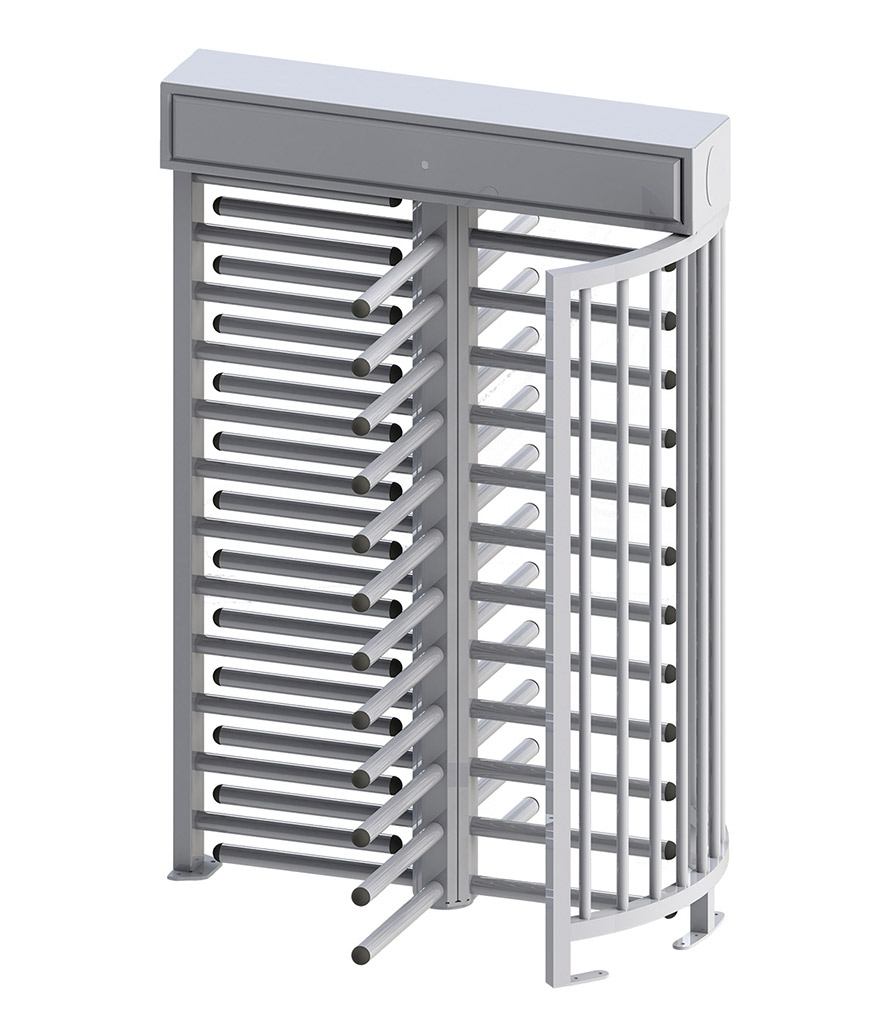 MODELS:
Half-height/waist-high pedestrian turnstiles – available in mechanical and motorised models.
3-arm turnstiles – available in single, double and double advertisement variants.
4-arm turnstiles – available in single, double and double advertisement variants.
Man-trap turnstiles – for enhanced security requirements.
TECHNICAL SUPPORT: Tel: +27 11 699 2481 or (ShareCall – SA Only) 0861 003 123   |   Email: support@centsys.co.za