No fewer than 80 programmable features can be found on a D-Series controller, ranging from high-security features such as the beam alarms, to intelligent timer functionality and safety enhancements.
As someone with an obvious proclivity for fragrant cooking once said, variety is the spice of life. If that is indeed the case, then the D-Series range of gate operators offers a flavoursome spread that is guaranteed to entice even the most refined of palates; a delicate pairing of futuristic technology and user-centric intuitiveness with a soupcon of old-school durability.
This vast array of settings can be problematic, however, should the day ever come that one has to replace an existing controller and transfer all of its settings to a new unit. Was Autoclose enabled? What was the operating speed set at? Was there a pre-delay configured?
As a special tie-in with our Service Exchange Programme, we're relaunching our must-have
Backup Memory Module
with a
stylish new look
and
durable enclosure
. If you regularly install and service
CENTURION
D-Series gate motors
, this is one accessory you simply can't afford to be without.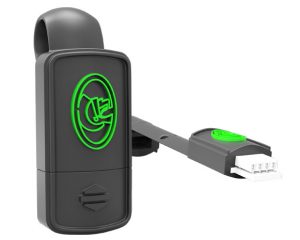 Above: the CENTURION Backup Memory Module
Use the Backup Memory Module to effortlessly back up important settings, ChronoGuard time-periods and even remote buttons andrestore them on a new or existing controller just as easily. The module simply plugs into the controller's BID port (where the DOSS harness is usually connected) and works in much the same fashion as a memory stick, but has been specially designed to keep settings configured on your D5-Evo, D10, D10 Turboor SECTOR/SECTOR II safe and secure.
And it's supremely
easy to use
! For more information, please visit our
website
or order your CENTURION Backup Memory Module today by giving us a call on +27 11 699 2510.