We have a beautiful little saying in Afrikaans that goes 'goedkoop is duur koop'. It's one of those delightful adages that's endured through the ages and contains the sort of homonymic wisdom that is a trademark of all good sayings. 
Translated directly, it means 'pay cheap prices and you'll pay more in the long run', and can also be understood to mean 'the wise choice is to pay the higher price' – which is really the same as the first denotation, but that's where the homonym is effective.
Linguistics aside, it's always important to know exactly what you're paying for when it comes to access automation.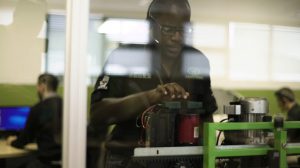 Why should you go with CENTURION versus one of the many competitor manufacturers in the marketplace today? Well, we could take the easy way out and say 'because we're better' (which is true, but still), but we elect to do the right thing and provide you with four very compelling reasons to buy and specify CENTURION.
The Support is World-Class
Purchasing any technical product can be a nerve-shattering experience if you're unsure of the kind of after-sales support you'll receive. What if something goes wrong? Who'll be there to hold your hand and guide you towards resolution?
We will.
Our technical support call centre operates from 7am until 6pm, Monday to Friday, and from 8am until 4:30pm on Saturdays and is able to provide you with support of the highest calibre in all eleven official languages, as well as French, Portuguese and Spanish. We also offer support through our social media channels, Facebook and Twitter.

Proven Reliability
With a track record traced through three decades, Centurion Systems is a South African gate automation pioneer. In addition, our gate motors and traffic barriers are designed and manufactured in South Africa for the harsh African conditions (and, let's face it, this place isn't for sissies. The sun in South Africa alone is enough to give an alligator a permanent tan) and some of our operators have been working in the field for close on 20 years without a hitch.

We're at the Cutting Edge of Technology
Innovative, high-security features such as Intruder-detection Alarm functionality, ChronoGuard timer technology and PIRAC Mode have gone a long way towards positioning Centurion Systems as the undisputed leaders in gate automation and access control.
These and other features have not only enabled users to get the most out of their access automation systems from a convenience point of view, but also allow home- and business owners to enjoy absolutely ironclad security and peace of mind.
Here is a slightly more detailed breakdown of the main technologies offered by our operators: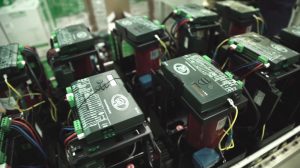 ChronoGuard – a world-first timer technology that allows the user to set a myriad Auto-activation and Time-barring functions using the onboard Real Time Clock and Calendar, which tracks the date up to the year 2099
Intruder-detection Alarms – The novel feature-set – consisting of the Beam Alarm and Ambush Alarm – ups the security ante even further by providing an audible output when the infrared gate safety beams are obstructed, or remain interrupted for a pre-defined period of time
Code-hopping technology – CENTURION remote controls are equipped with code-hopping encoders which process the outgoing transmission through a sophisticated encryption engine, making copying and cloning impossible. No two transmitted codes will ever be alike
Onboard diagnostics – Our D-Series range provides both audible and visual feedback of the gate status at any given time. In addition, a designated diagnostic screen makes fault-finding a breeze
High-volume capability – CENTURION operators are designed to work hard, and work hard they do – with some operators such as the SECTOR II traffic barrier being capable of performing in excess of 3000 operations every single day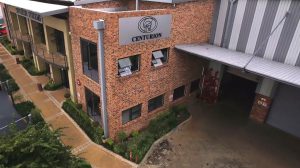 We Try Our Best to Make Your Life Easier
Whether it's through wireless products like the SMARTGUARDair access control keypad and Photon infrared gate safety beams, intuitive, LCD-based setup procedures, removable terminal strips or advanced diagnostics, our talented engineers have developed a sort of intuition when it comes to the requirements of CENTURION clients.
To throw another tried and true saying into the mix, time is money, and no one who respects the sanctity of time wants to sit on site for hours routing cable and receiving a merciless beating from the sun. For exactly this reason, we make sure that our products are quick and painless to install and maintain.