OUR FASTEST GATE MOTOR YET!
The CENTURION D10 Turbo Industrial Sliding Gate Motor.
D10 TURBO – HIGH-SPEED INDUSTRIAL SLIDING GATE MOTOR
The lightning-fast CENTURION D10 Turbo high-speed industrial sliding gate motor is the perfect solution for speed freaks to get their fix. Whether you're just in a hurry, or seriously concerned about your security, there is no time wasted with the D10 Turbo high-speed industrial sliding gate motor at your gate. This beast will move a gate weighing up to 1000kg and, depending on the weight of the gate, can reach speeds of up to 50 metres per minute. It's our fastest operator yet!

MAIN FEATURES:
Turbo speed for greater security and convenience

Battery backup

Intelligent speed control

High duty cycle capability

 

Multiple operating features, including Intruder-detection Alarm Modes (a world first)

 

Exceptionally easy system setup via LCD user interface

 

Onboard CENTURION code-hopping multichannel receiver with selective add and delete

 

Integrated ChronoGuard timer functionality (a world first)

 

Be alerted of gate activity via SMS or push notification by connecting a CENTURION GSM device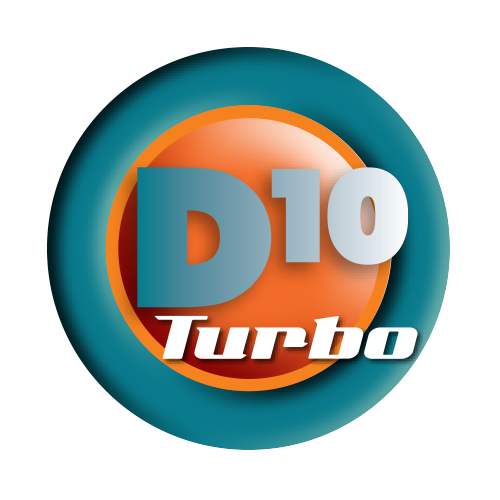 D10 TURBO TECHNICAL DATA:
| | DESCRIPTION |
| --- | --- |
| Input Voltage | 90 - 24V AC, 50Hz [*] |
| Motor Voltage | 24V DC |
| Motor Power Supply | Battery-driven - (standard capacity 2 x 7Ah) [**] |
| Push Force - Rated | 15kgf |
| Gate Speed (varies with load) | 40 - 50m/min |
| Duty Cycle - Mains Present | 25% [***] [****] |
| Daily Operations - Max | 750 [***] |
| Gate Mass - Max | 240-1000kg (depending on speed settings) |
| Onboard Receiver Specification | CENTURION code-hopping, multichannel, 433MHz, capacity - 500 transmitter buttons |
[*] – Can operate off a solar supply, consult Centurion Systems for assistance. [*] – Based on a pull force of less than 50% of rated. [**] – 2 x 7Ah battery (can be upgraded for longer power failure autonomy). [***] – Based on 25°c ambient temperature and unit not in direct sunlight.