SAY HELLO TO POLOPHONE!
POLOphone, Audio Intercom System.
POLOPHONE – AUDIO INTERCOM SYSTEM
The POLOphone is a uniquely styled intercom system that offers outstanding features, state of the art design and excellent value for money. The POLOphone is also a proud winner of the prestigious SABS Design Institute's Design Excellence Awards.

MAIN FEATURES:
Only two wires for a simple, quick and easy installation.
Expandable up to five components with a maximum of two Entry Panels.
Each panel fitted with two Call Buttons.
Single or dual call button Modes of Operation.
Intercommunication between two groups of Handsets.
Award-winning style Handset.
Each handset incorporates:
– Gate release for each Entry Panel.
– Auxiliary control button.
– Intercommunication Call Button.
– Gate status LED.
12V DC operation with optional battery backup.
Built-in lightning protection.
To maximise the security of the installation an optional POLOswitch1 may be fitted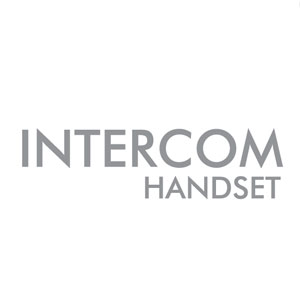 POLOPHONE TECHNICAL DATA:
| | DESCRIPTION |
| --- | --- |
| Input Voltage 1 | 12V – 14V DC supplied at anyone of the components 1 |
| Current Draw | Quiescent – 150mA ±60mA for a One-to-One kit maximum – 200mA |
| Speech Volume | Adjustable at each Entry Panel and handset |
| Wiring | Two common wires polarised for speech, call and lock release |
| Ring tone | Electronic while button is depressed with separate tones when calling from each Entry Panel in a system or between groups of handsets |
| Call Confirmation at Entry Panel | 1 |
| Wiring Distance | Refer to thickness chart in the Manual |
| Gate/Door Release | Potential-free normally-open contact |
| Handset Auxiliary Contact | Requires separate wiring via two-wire bus |
| Operating Temperature | -20°C to +50°C |
| Humidity | 0 – 90% (non-condensing) |
| Degree of Protection | IP55 |
| Surge Protection | 1 |
| Packaging Dimensions | |
| Handset | Length: 70mm x Width: 47mm x Height: 211mm |
| Entry Panel | Length: 70mm x Width: 40mm x Height: 150mm |
[*] – If the 12V DC gate motor supply dips when the motor starts up and the intercom is being used at the same time, the speech quality might be affected.