STANDARDS
Centurion Systems is a manufacturer of access automation equipment based in South Africa. The company operates at the highest quality standards, and all products undergo 100% product testing where nothing leaves the factory unless it meets or exceeds our stringent standards.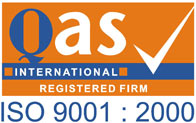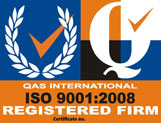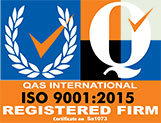 The company has met the international standards for ISO 9001 and received certification of ISO 9001:2000, ISO 9001:2008 and also then more recently, in line with our ethos of continuous improvement, it was updated to ISO 9001:2015.
Centurion Systems is certified and registered against ISO 9001:2015 and as such,
it is required that all installations of CENTURION products must follow the requirements of the CENTURION Installation manuals (and any other related documents), including electrical requirements; and that
the systems must be installed to the highest standard of workmanship and quality, so that no customer complaints are received; and
the system installation must comply with all the requirements of the Occupational Health and Safety Act in terms of client and personnel protection, and installation safety; and
the system must comply with the requirements of the Occupational Health and Safety Act's Electrical Installation Regulations so that subsequent Electrical Certificate of Compliance's may be obtained by clients without any rework occurring.