Batman is awesome. But do you know what's even more awesome? The Justice League.
Now, you may be forgiven for thinking that the author of this article has finally lost his marbles and you may even be calling for the men with the butterfly nets as we speak, but what I'm getting at is that what is strong as an individual is nearly unstoppable as a group.
Ergot, when CENTURION acquired MyGSM last month, our own GSM range became all the more powerful.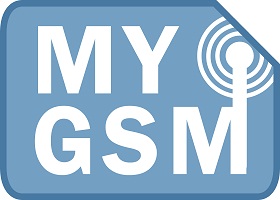 Many of you will no-doubt be familiar with the
G-SWITCH-22
: a magical device developed by
CENTURION
that bestows upon all who use it the ability to monitor and control a virtually endless list of appliances – from anywhere in the world! This nifty bit of Harry Pottery (to coin a phrase) comes courtesy of the Global System for Mobile Communications (or GSM, as it is more commonly known) which you will recognise as the selfsame technology present in your cellular phone.
So, while the CENTURION G-SWITCH is a remarkable crime fighter and a superb watchdog, we wanted to give our loyal customers what we consider to be among the most valuable of commodities: choice.  And that is exactly what the recent acquisition of MyGSM has allowed us to do.
But first, a little bit about MyGSM by way of introduction.
Founded in February of 2012 by Christo Wentzel and Andre Geyser – both of whom will be joining us at Head Office – MyGSM manufactures two innovative GSM solutions which will now form part of the CENTURION GSM range. The first of these, the GSM Controller 2O2I, is similar to the G-SWITCH in that it offers dual inputs and dual outputs while its sibling, the GSM Controller 808I, provides eight of each for applications requiring numerous devices to be monitored and/or controlled simultaneously. MyGSM also offers its users aweb portal from which they can administer all devices associated with their profile, enable time barring and set automatic activations, send bulk emails and enjoy a host of other unique features.
We are absolutely thrilled to have Christo and Andre joining us, and have every confidence that the addition of the MyGSM products will only serve to strengthen what we already believe is a powerful range. Our Commander in Chief, Mr Pat Dickens, had this to say:
"We are excited by this acquisition which we know will strengthen our position in the GSM market"
Here's to the GSM Justice League!